The Dark Comedy Program
Curated by Asinabka Festival
Friday, December 16th @ 7pm
Length: 1 hr 30 min.
This program highlights short films by Indigenous filmmakers. These films were chosen to reflect a cross-section of Indigenous realities, focusing on the genre of dark comedy, twisted stories about loss, internal conflict, strange occurrences, legacies of colonialism, and the sometimes-risky behaviours of Indigenous youth.
The Dancing Cop
Kelvin Redvers (Deninu K'ue) • 7m • 2013 • Canada • English
Two worlds collide in an unnerving musical number exploring the dark side of justice and the power of authority.
Ronnie BoDean
Steven Paul Judd (Kiowa-Choctaw) • 12m • 2015 • USA • English
A larger-than-life outlaw who must shake off an epic hangover and use his street knowledge to take on his greatest challenge yet, babysitting his neighbour's precocious kids.
Feels Good
Andrew Okpeaha MacLean (Iñupiaq) • 15 min • 2016 • USA • English
There is that brief moment, right before something bad happens, when your life flashes before you. In this comical film, the protagonist is a reluctant hero.
Pookums
Shane Belcourt (Metis) • 11m • 2006 • Canada • English
Based on a true story heard through the grapevine, a house sitter finds herself in strange and unusual circumstances.
Mohawk Midnight Runners
Zoe Leigh Hopkins (Mohawk) • 16m • 2013 • Canada • English
When Grant, a Mohawk man, loses his best friend tragically, he finds his way through his sorrow by remembering his departed friend's favourite activity: streaking.
O.M.G (Oh Maigon Girl)
Marja Bål Nango (Sami)• 20m • 2015 • Norway • Norwegian/Eng. Subtitles
The midnight sun is shining; two teenage girls are bored with their small village. They want some adventure; so they decide to hitch hike somewhere else – not without risks.
Nights like these
Hannah Macpherson, Amber Midthunder, Shay Eyre • 11m • 2015 • USA • English When a night's escapade takes a disturbing turn for two teen girls, we learn just how disconnected and desensitized social media has made them.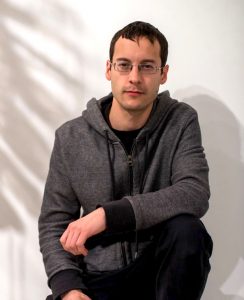 Howard Adler holds a BA in Indigenous Studies from Trent University, and an MA in Canadian Studies from Carleton University. He is currently the Workshop Coordinator at SAW Video Media Art Centre, he also works as a freelance Videographer and Video Editor, and is the Co-Director and Programmer for the Asinabka Festival, an annual Indigenous film and media arts festival in Ottawa. Howard's film and video work has been exhibited in both Gallery settings and Film Festivals, such as ImagineNATIVE (Toronto), Weengushk (Sudbury), Biindigaate (Thunder Bay), One World (Ottawa), FNFVF (Chicago), Dellie Maa Sapmi (Sweden). Howard is Jewish and Ojibwa and a member of Lac des Mille Lacs First Nation in North-western Ontario.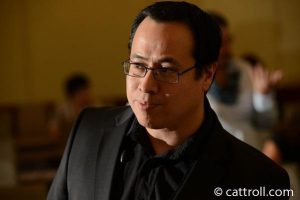 Christopher Wong (Anishnabe) is from Nawash Unceded First Nation and the co-director of the Asinabka Film & Media Arts Festival. He is active in the local arts community, currently sitting on the board of directors for the Odawa Native Friendship Centre and artist run centre Gallery 101. As a writer and performer, he has performed at Harbourfront Centre, Toronto City Hall, and Carleton University. He co-wrote the documentary film, 'Nobody's Indian's' with Richard Wagamese which aired nationally in Canada on CTV that spotlighted the racist activities of police treatment of off reserve Indigenous people in northern Ontario, and directed 'A Question of Fairness' that explored the history of Indigenous political organization in Canada. He works part time as a foster father to 3 teen Indigenous youth, is a volunteer fireman in his community of Nawash, and is an assistant teacher of jujitsu and yoga at the Odawa Native Friendship Centre.