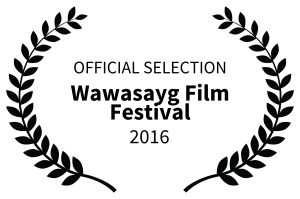 Fractured Land description: What would it be like to live alongside one of the shapers of human events, in their youth, before they transformed history? In Fractured Land, we follow Caleb Behn, a young Dene lawyer who may become one of this generation's great leaders, if he can discover how to reconcile the fractures within himself, his community and the world around him, blending modern tools of the law with ancient wisdom. As 350.org founder, Bill McKibben, puts it, "Anyone who can throw a hatchet and sue you is a force to be reckoned with."
Caleb sports a Mohawk and tattoos, hunts moose, and wears a business suit. His father is a devout environmentalist and residential schoolsurvivor.His  mother isin  a seniorposition in   the oil and gas industry. His people, at the epicenter of some of the largest fracking operations on earth, are deeply divided. How does Caleb balance their need for jobs with his sacred duty to defend their territory? He has arrived at a key moment in history, sees the contradictions, and wants to reconcile them.
Filmmakers Fiona Rayher and Damien Gillis have been following Caleb for four years, capturing hundreds of hours of footage of his development, through law school, sharing knowledge with other Indigenous peoples, speaking to larger and larger audiences, dealing with deep community divisions, and building a movement.
Caleb's first attempt at representing his people was as an oil and gas officer. He soon found himself on the front lines of a shale gas boom. The relatively new technique, also called "fracking", involves drilling deep underground into shale beds and unleashing gases with a blast of high-pressure water, sand and toxic chemicals. It was Caleb's job to sift through the boxes and rooms full of "referrals" from industry – telling him what they wanted to do on his people's land. He held the record for most delayed applications, yet not one application was denied on the basis of his arguments. This is when he decided to go to law school.
Caleb explains how high the stakes are, affecting more than just the Dene. We learn how myriad pipelines are planned to carry gas from his territory across other indigenous communities and the rivers and streams of northern BC – all in order to convert it into liquid and ship to new markets in Asia.
Massive tankers would carry this liquefied natural gas (LNG) – derived from an enormous planned increase of fracking on Caleb's land – along BC's rugged coast and off to China, Korea and Japan. These emissions from fracking and LNG plants threaten to triple BC's carbon footprint – rivaling the Alberta tar sands.
Realizing that law alone may not be enough, Caleb becomes political, speaking at demonstrations, where he becomes an unexpected star. Suddenly, he is not alone. We travel with him to New Zealand where he consults the Maori, and to the Sacred Headwaters of the Tahltan people, who recently forced Shell Oil to halt its plans for a massive fracking operation in their territory. These nations are raising new leaders like Caleb, forging alliances with scientists and environmentalists, sharing strategies using traditional knowledge and contemporary law. For the human species to survive, we need to learn to see ourselves as part of nature. These ancient cultures have ways of seeing that can help, if we join forces with them.
Damien Gillis bio:

Damien

 Gillis is a BC-based documentary filmmaker and journalist with a focus on environmental and social justice issues. He was the co-director and co-producer of the feature documentary 

Fractured

Land

, which won Best BC Film and the Canadian Audience Award at the 2015 Vancouver International Film Festival, as well as Audience Choice – Best Canadian Documentary at the 2016 Available Light Film Festival in Whitehorse.  He directed, produced, shot and edited his most recent film, Primeval: Enter the Incomappleux, which made its world festival premiere at the Vancouver International Mountain Film Festival in November 2016. 

Damien

 is also the co-founder and publisher of the online journal, The Common Sense Canadian, a no-nonsense examination of resource and environmental politics.
Fiona Rayher bio: A documentary filmmaker and public engagement specialist, Fiona Rayher is the Artistic Director and Co-Founder of Gen Why Media – a production group working to innovate public engagement using media, events and public art. She is also the co-director and co-producer of feature documentary,
Fractured
Land
. Fiona's past films include Generation Why (2010) and Most Livable City (2010), included in numerous short film festivals. She has also served on the board of DOC BC – the BC chapter of the Documentary Organization of Canada, and the Hot Docs Documentary Film Festival. She frequently speaks at schools and events about engagement through media production and documentary film.