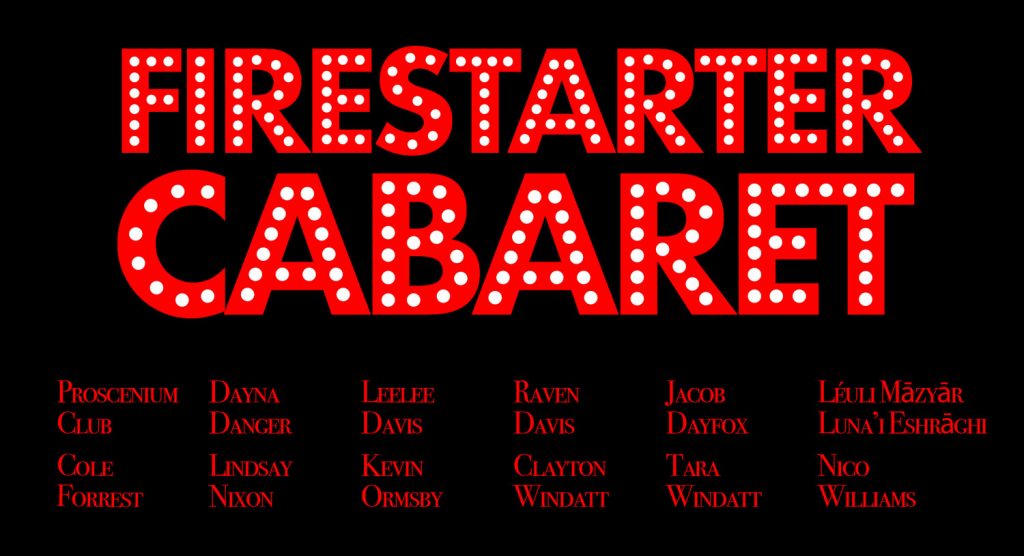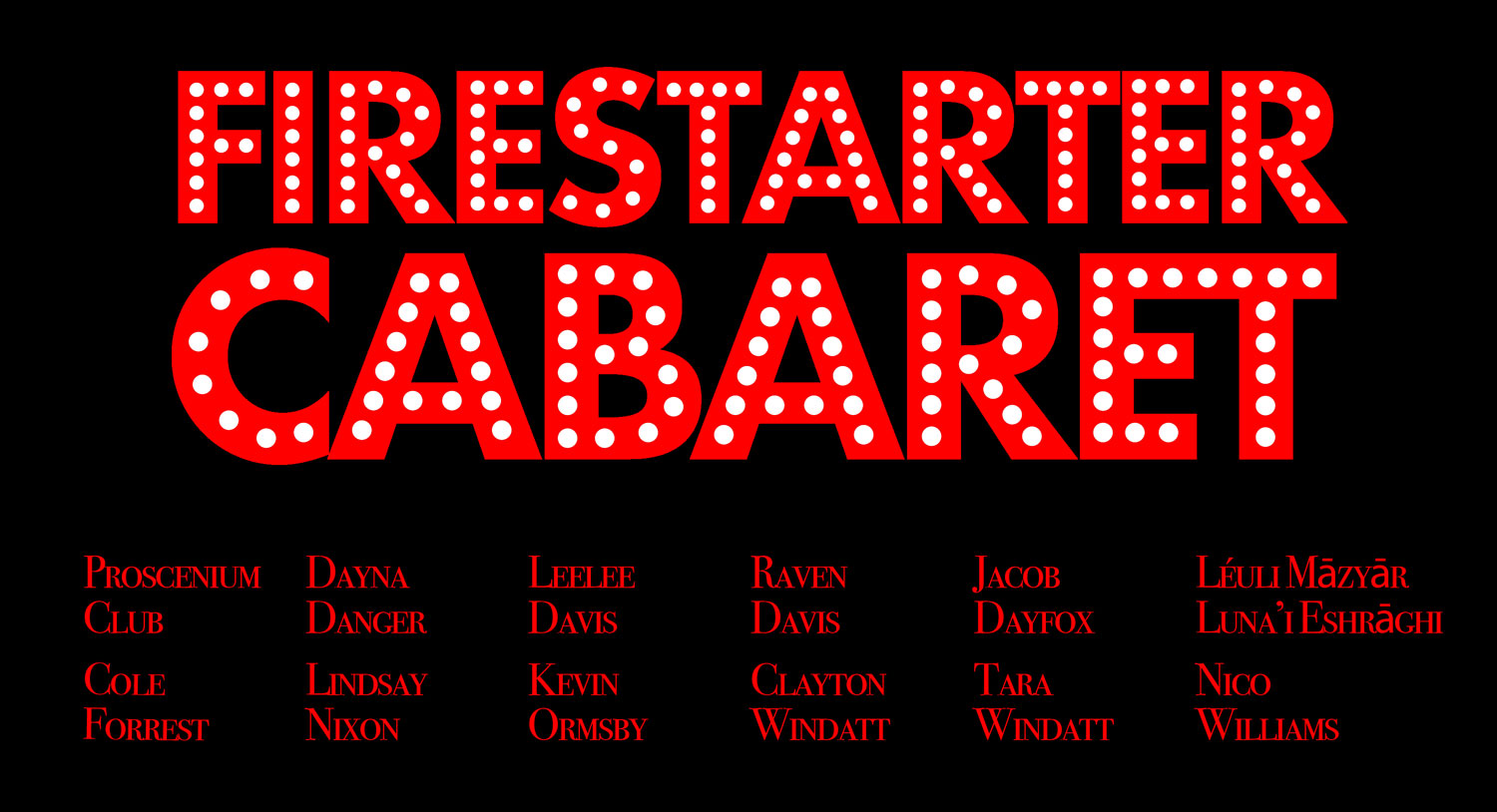 As part of the ON THE EDGE Fringe Festival 2018 Zakide presents the Firestarter Cabaret. Each night of the festival a different performance will take place on the Capitol Centre Main Stage. Tickets can be purchased on-site or by following links from the Capitol Centre website or through the Fringe box office.
Scheduled performances
TUESDAY AUG 14th @ 8pm – An intermedia work, "It's Not Your Fault" consists of a projected media piece, addressing the rash of hate speech about Indigenous people specifically, Indigenous women, children and 2-Spirit folks and how we are portrayed in the comment sections of major media outlets. The accompanying performance is in response to the media piece, and an artistic protest of the protection of the Canadian Flag, and the strict protocols the Canadian Government has placed on protecting its national symbolism, while drawing attention to the opposing neglect, and lack of protection of Indigenous lives. Presented by Raven Davis & Leelee Davis.
WEDNESDAY AUG 15th @ 6:30pm – "How I Found My Story – Cultural Appropriation" is a new monologue written and read by Clayton Windatt with Jacob Dayfox performing backup guitar accompaniment. This work explores relationships based on fascination bringing them into relationships that are more meaningful.
THURSDAY AUG 16th @ 6:30pm – "The Heels of Our Grandfathers" by Cole Forrest. The teaching represented by the eagle is love. Through stories of finding community, self-love, and acceptance, follow the journey of Little Eagle; an Indigenous youth who takes themselves from reserve reject to full fledged drag queen.
FRIDAY AUG 17th @ 4:30pm – "Bead & Bitch" brings several Indigenous beaders together to create work, discuss related issues and work with community in a "kitchen-table" style gathering. Artists Nico Williams, Dayna Danger and Jacob Dayfox will be bringing existing beading projects and discussions to North Bay, Ontario at the Capitol Centre within the WKP Kennedy Gallery space at 4:30pm on Friday, August 17th as part of the ON THE EDGE Fringe Festival "Duality-Firestarter" project conducted by Zakide.
FRIDAY AUG 17th @ 8pm – Lindsay Nixon with Clayton Windatt
Clayton Windatt will be presenting a spoken word piece  entitled "The Answer is Always Blood – Conflict".
SATURDAY AUG 18th @7:50pm – Léuli Māzyār Lunaʻi Eshrāghi: In this four-part gesture, Léuli charts transits and returns of Indigenous diaspora, queer desire and critical care in the Great Ocean.
– faʻaliliuga tala o le folauga manaia/transcrire le bon voyage/transcribing the good journey
– I learnt in recent days
– I love coming back to the smells
– W A T E R   F A L L S
Biographies: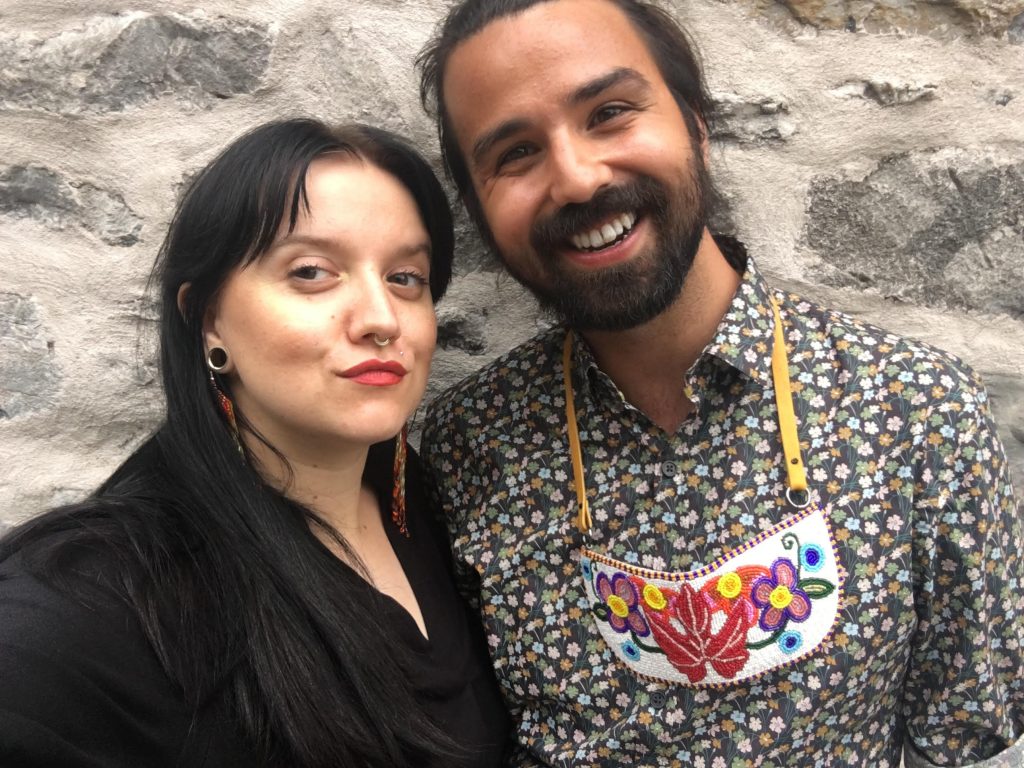 Dayna Danger, Tio'tia:ke – Moonyang, 2Spirit, Metis – Anishinaabe(Saulteaux) – Polish. BFA MFA Through utilizing the processes of photography, sculpture, performance and video, Danger creates works and environments that question the line between empowerment and objectification by claiming the space with her larger than life works. Ongoing works exploring BDSM and beaded leather fetish masks explore the complicated dynamics of sexuality, gender and power in a consensual and feminist manner. Danger has exhibited her work nationally and internationally in such venues as Latitude 53, Edmonton AB; Urban Shaman, Winnipeg, MB; Warren G Flowers Art Gallery, Montreal; dc3 Projects, Edmonton; Gallery 101, Ottawa; Roundhouse, Vancouver, and the New Mexico Museum of Art, Santa Fe. Danger has been the recipient of various grants, awards and honours including from the Winnipeg Arts Council, Manitoba Arts Council and Indspire as well as participated in residencies at the Banff Centre for the Arts and at Plug In Institute of Contemporary Art. Danger currently serves as a board member of the Aboriginal Curatorial Collective (ACC/CCA). Danger is an Artist in Residence through Initiative for Indigenous Futures at Abtec.
Nico Williams is a new media, bead-work artist who resides in Montreal, Quebec.  He is Anishnaabe, Ojibwe, from Aamjiwnaang "where the water flows spiritually like a braid."  He holds a Bachelor of Fine Art focusing on print media from Concordia University. Willams began experimenting with bead-work in 2015 using Japanese glass delicas, natural materials and seed beads. His use of beads explores a variety of Ojibwe fancy craft-work practices.  He has actively been focusing on the revitalization and evolution of traditional, Ojibwe fine crafts. The bead-work he creates, like fine art, responds to the artists' environment. It is a deep reflection of love and respect for the beauty and rich visual treasures in nature that surround us.  Using traditional practice, as well as contemporary influence on the artist, William's explores the elements that decorate space, colour, and movement. Nico Williams has exhibited his works across Canada and internationally.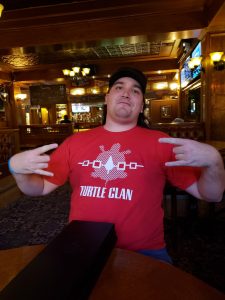 Jacob Dayfox, originally from Sheshegwaning First Nation now lives and works in North Bay, Ontario. A graduate of Canadore College, Jacob has attained two diplomas in media arts now spends his time pursuing interests in musicianship, script writing and practicing his Ojibway traditions. Jacob has previously worked within community arts and theatre as an actor, composer, lighting and audio director. Currently Jacob works as the Communications Coordinator for the Aboriginal Curatorial Collective / Collectif des commissaires autochtones (ACC-CCA). Jacob hopes to assist artists by ensuring aboriginal traditions are respectfully considered when it comes to event coordination and also guarantee fairness and ethical acknowledgement is given to participating aboriginal artists.
R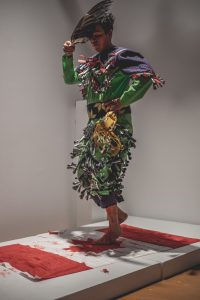 aven Davis is an Indigenous, multidisciplinary artist, curator, performer, human rights speaker and community educator from the Anishinaabek Nation in Manitoba. Davis was born and raised in Tkaronto (Toronto) and currently works and lives between K'jipuktuk (Halifax) and Tkaronto. A parent of 3 son's, Davis blends narratives of colonization, race, gender, sexuality, Two-Spirit identity and the Anishinaabemowin language and culture into a variety of contemporary art forms.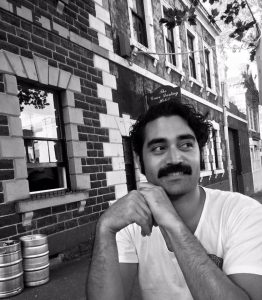 Léuli Eshrāghi [Āpia, Leulumoega, Siʻumu, Salelologa, Najafābād, other ancestries; Sāmoan pronoun ia, Persian pronoun ū or any English pronouns] is an artist, 1/5 curators on The Commute, and Monash University PhD candidate, grateful to live on Kulin Nation territory. Ia work centres on ceremonial-political practices, language renewal, and Indigenous futures throughout the Great Ocean. Ia exhibits and publishes regularly, and serves on the Aboriginal Curatorial Collective (Canada) board, un Magazine editorial committee, the Melbourne Museum Pacific advisory group. Any consultation requests must be remunerated according to standard protocols, whether addressed in person or on digital platforms.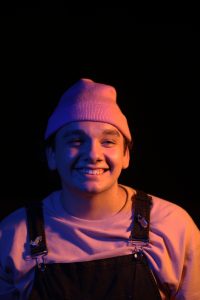 Cole Forrest is an Ojibwe artist based in Toronto, Ontario. Originally from Nipissing First Nation, Cole strives for compassion and acceptance within the arts. Cole trained and honed his craft at the "Big Medicine Studio" while working with the group Aanmitaagzi. Cole has written, directed, and acted in various student/independent short films, theatre pieces, and a musical. Cole is a recipient of the Ken and Ann Watts Memorial Scholarship. Cole's play "Speaking Mind Spoken Word" was shortlisted for the Wayne Fairhead New Play Award. Cole's other play "Life Anishinaabe Youth" was the recipient of the Outstanding Original Work award at the On The Edge Fringe Festival (2017). Cole is also a recipient of the James Bartleman Indigenous Youth Creative Writers Award (2016). Cole's film, "Braids", was nominated for best Indigenous short film at Queen City Shorts (2018). "Braids" was also screened at ImagineNATIVE Film and Media Arts Festival (2017). Currently, Cole works with the Coalition for Music Education in Canada as an ambassador for their Youth4Music Program, a co-chair on their National Youth Council, and leads their Indigenous initiatives. Cole is also currently a participant of Paprika Festivals' productions program.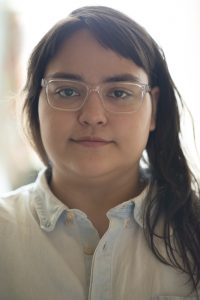 Lindsay Nixon is a Cree-Métis-Saulteaux curator, editor, award nominated writer and art history grad student. Nixon's writing has appeared in Malahat Review, Room, GUTS, Mice, esse, The Inuit Art Quarterly, Teen Vogue, The New Inquiry, and other publications. Their forthcoming creative non-fiction collection, nîtisânak, is to be released in fall 2018 through Metonymy Press. Nixon currently resides in Tio'tia:ke/Mooniyaang, unceded Haudenosaunee and Anishinabe territories (Montreal, QC), where they co-founded the Black Indigenous Harm Reduction Alliance.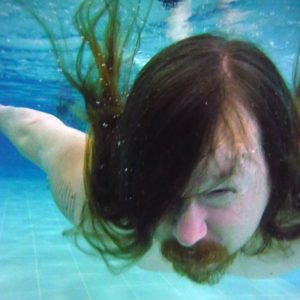 Clayton Windatt is a Métis nonbinary multi-artist living and working in Sturgeon Falls, Ontario. Clayton holds a BA in Fine Art from Nipissing University and received Graphic Design certification from Canadore College. With an extensive history working in Artist-Run Culture and Community Arts, Clayton now works as Executive Director of the Aboriginal Curatorial Collective (ACC-CCA). In their role with ACC-CCA and through their own activism, Clayton works with arts organizations on national and global issues and social justice. Clayton maintains contracts with several colleges and universities and as a critical writer and columnist for various newspapers and magazines. Clayton is an active film director with works featured in festivals such as ImagineNative and the Toronto International Film Festival. Clayton works in/with community, design, communications, curation, performance, theatre, technology, consulting, and is a very active writer, filmmaker and visual-media artist.