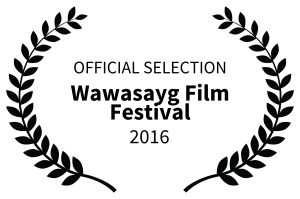 "Braids" recounts the story of an Aboriginal man beaten to death from the hands of racism folk from a nearby town. The next day, his partner comes by to pick up the pieces.
Bio: Cole Forrest is an Ojibwe artist and spoken word poet based out of Nipissing First Nation in North Bay, Ontario. He strives to bring his understanding and compassion for arts to a level that is perpetual. By always seeking new horizons and pushing to be the best he can be, Cole is forever learning new techniques to hone his craft. Currently, Cole is enrolled at Sault College for their Digital Film Production program.
Cole has trained and honed his craft at the "Big Medicine Studio" while working with the group Aanmitaagzi. Cole has worked with the group Aanmitaagzi for several years on projects such as "Dances of Resistance", "Ice Follies", "Beneath Us", as well as being a recurring artist intern with the "Aanmitaagzi Summer Arts Program". Cole has appeared in the short films "O-Getche Tahk", "Closet Burden" and has directed, written, and performed two performing arts shows. One entirely by himself titled "Speaking Minds Spoken Words" for various festivals, as well as a co-produced fringe festival piece titled "Untitled Poem, Artist Unknown". Cole has appeared in the musical "West Side Story" portraying the lead character of Bernardo.
Cole Forrest is regarded as an emerging cultural leader of Northern Ontario. He is proficient in movement, theater, multi media, music, and most notably, writing.