April 20th, 2022 @ 7pm EST
Galaxy Cinemas North Bay
300 Lakeshore Dr, North Bay, ON P1A 3V2
A showcase of very new and very old animated films celebrating relationships between peoples and places
A curated showcase by Clayton Windatt
Our world changes everyday and not always for the better. The constant flow of pollution and human conflict makes life feel unbearable especially when considering future generations and what they will be inheriting from us. As the global community struggles with the climate crisis and threats of war, individuals seek to understand how to preserve life and ensure life is worth living.
Animated shorts offer glimpses into many personalities and visions of worlds that cannot be created in reality. These fantastical drawings made to move through a series of images projected onto a screen have become the place where hard discussions about the role of people in the world take place. They offer insights into character, identity and the dynamics between us as these larger than life interpretations of our world emphasize emotion, turmoil, transition and relationships to each other.
This showcase of works produced by the National Film Board includes 8 animated short films made by various filmmakers along with a series of brief 1940's war time Canadian propaganda films that bring various individual ideas together to be seen alongside each other. People ponder meaning in life and seek each other for answers. Although these series of short films are simply juxtaposed ideas, they each offer sentiment as a pathway to consider or even follow. These works collectively remind us that our world needs us; the people, the animals, the land, air and water, and we all need each other.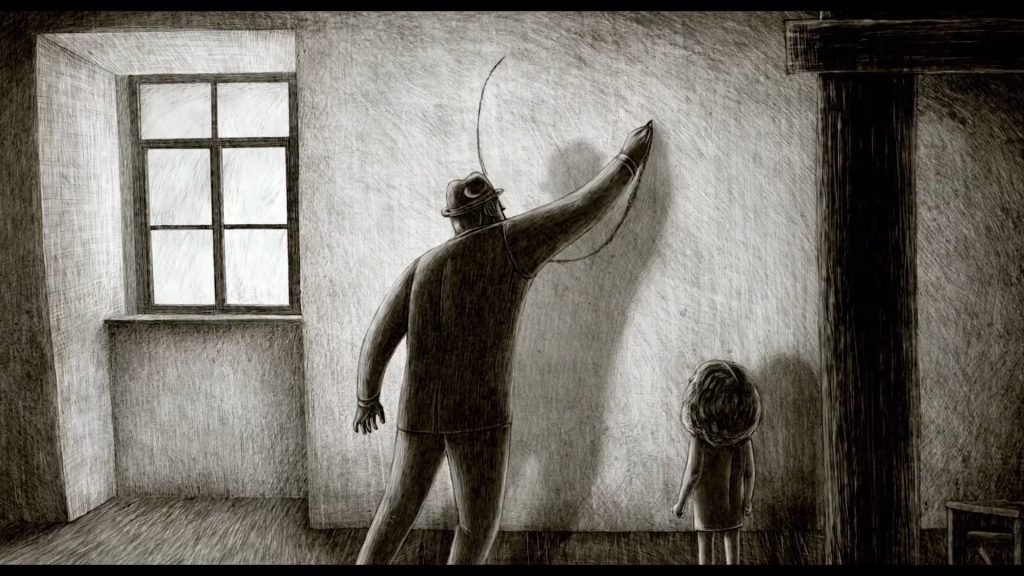 Works include An Artist (1994) by Michèle Cournoyer, Affairs Of The Art (2021) by Joanna Quinn, Thanadoula (2020) by Robin McKenna, Uncle Thomas: Accounting for the Days (2019) Regina Pessoa, No Objects (2019) by Moïa Jobin-Paré, The Great Malaise (2019) by Catherine Lepage, The Head Vanishes (2016) by Franck Dion, The Storm (2021) by Monica Kidd and several war time shorts from the National Film Board Archives.